Bribe your way out of trouble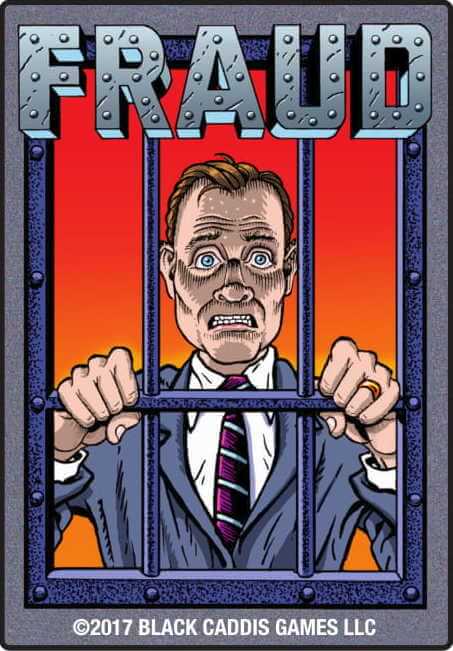 Fraud is an attacking-style card game for 2-6 players or teams of 2 that is easy to learn. It combines strategy, luck and wicked satire to the world of white-collar crime.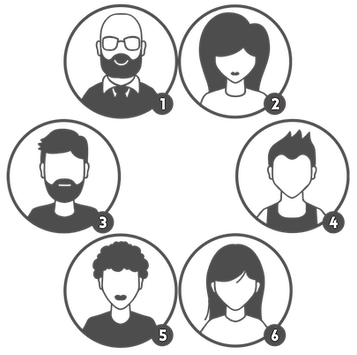 As a crooked CEO, your goal is to bank $150M in your Offshore Account before going to prison for Fraud.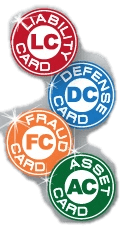 Choose your corporate identity
Bribe your way out of trouble. Defraud your opponents along the way. Cheat if at all possible. Run an extortion racket and get paid. These strategies work well in New Jersey and Nigeria and they also work in Fraud the Game.
Achieve the goal before you get
Once a player receives their 2nd indictment they have to do a "Perp Walk" around the table while all the other players heckle them.
Endorsed by the Church of Scientific Aliens, the Fired Festival and the NFL's No Tolerance for Fake Steroids Committee, Fraud will soon join your vast collection of games played by Icelandic Elves while you are away at game conventions accompanied by your emotional support goblin.